2024 EHS Congress May 22 - 23
chaired by Prof. Dr. Andrew Sharman
Berlin, Germany
What's new for 2024?
You inspired us go even bigger and better for 2024. We're bringing back audience favourites like the intensive breakout workshops and adding more technical AND bringing a wider variety for specialists subjects.
We're also going to increase the time for Q&A inside the main hall PLUS keep the Campfire sessions at the end of each half-day for some awesome networking (you told us you loved these in 2023)... and lots more, take a look at the agenda for a full array of 2024 features & speakers, I hope to see you back in Berlin!
Download Full Program
Organizations participating
Industry leading speakers
And much more...
Check out our videos from last year
EHS Congress 2023
EHS Congress 2022
2021 EHS Congress
2018 EHS Congress
2017 EHS Congress
May 22 to May 23, 2024
Vienna House Andel's Berlin
Landsberger Allee 106, 10369 Berlin, Germany
Register Now
Jennet Arshimova
Managing Director, Lecturer at NewHSE
Diane Chadwick-Jones
former Director of Human Performance at BP.
Carole Spiers
Stress, Wellbeing, Organisational Change Speaker
Claus Rose
Vice President EHS Renewable, GE
Stuart Hughes
Head of Health & Safety at Mercedes-AMG Petronas Formula One Team and President Elect for IOSH
Andresa Hernandes
Vice President Occupational Safety at Siemens
Clive Lloyd
Davide Scotti
Head of HSE Culture at Saipem
Dianne Parker
Director at Safety Culture Associates
Crystal Danbury
Director of Group Safety & Insurance at Sainsbury's
Dr. Rod Gutierrez
Group Vice President Health and Hygiene at BHP
Drew Rae
Erik Hollnagel
Senior Professor at Patient Safety at jönköping University
John Pares
former Head of EHS Strategic Initiatives at Givaudan
Frank Pflueger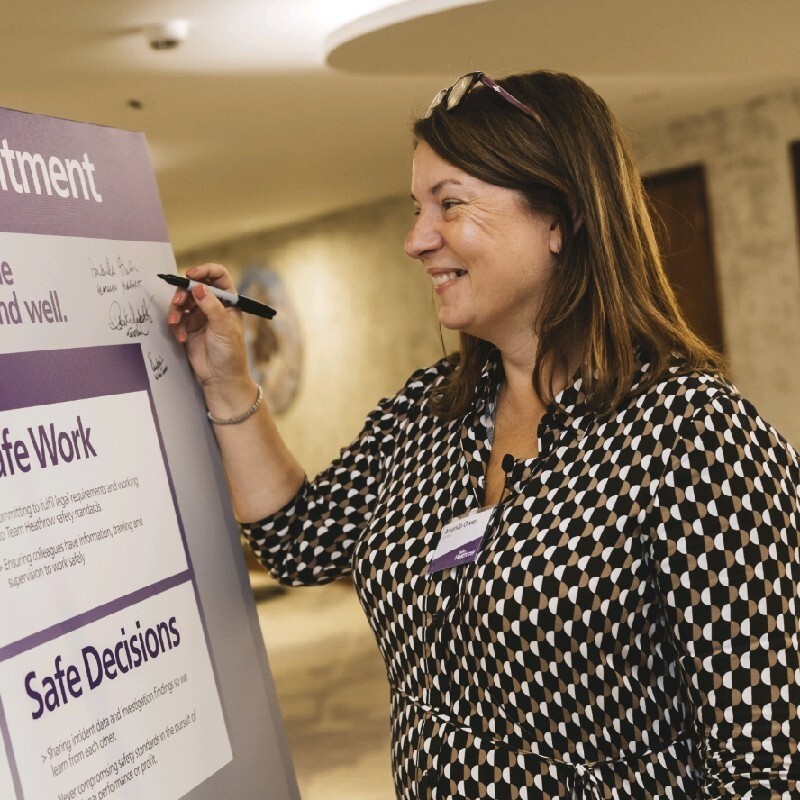 Amanda Owen
Heather Beach
Leandro Herrero
Iris Obermueller
Global Director EHS at Merck Serono
Jean-Christophe Le Coze
Head of Research at INERIS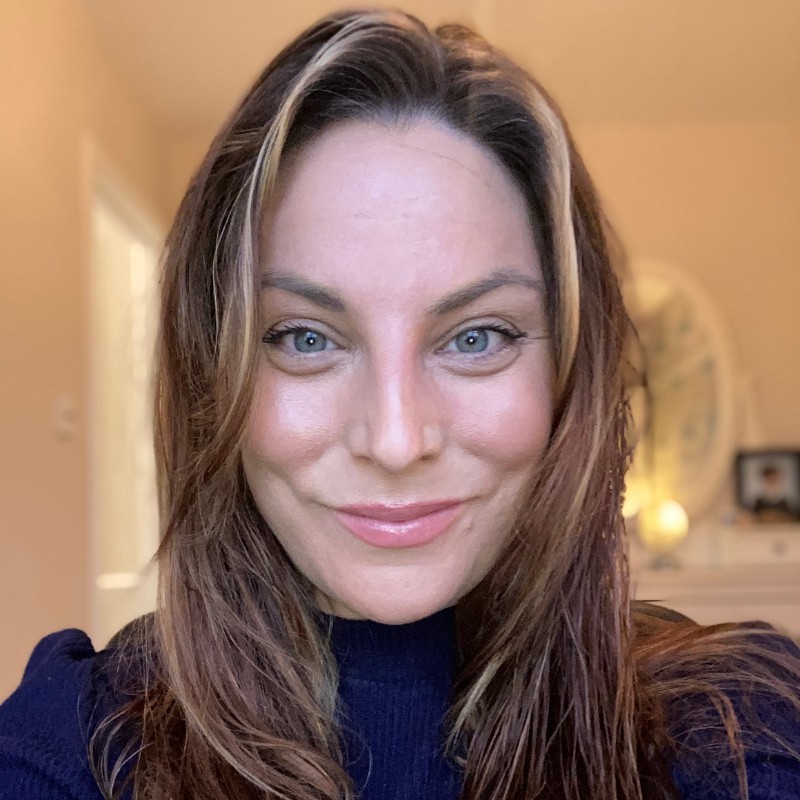 Katie Arthur
Malcolm Staves
Global Vice President of Health and Safety at L'Oréal
Marcin Nazaruk
Natalie Abiodun
Petra van Dieren
Safety Capability and Leadership Director at Heineken
Rhona Flin
Professor at Aberdeen Business School
Rob-Stephenson
CEO of FormScore
Rosa Antonia Carillo
Author of the Relationship Factor in Safety Leadership
Thierry Ziegler
Manufacturing Director at Arkema
Discover more leading speakers...
Previously attended
First agenda just published!
Download 2024 Program
Please click the below button and fill the from - we'll send the agenda to your mailbox, thank you!
Download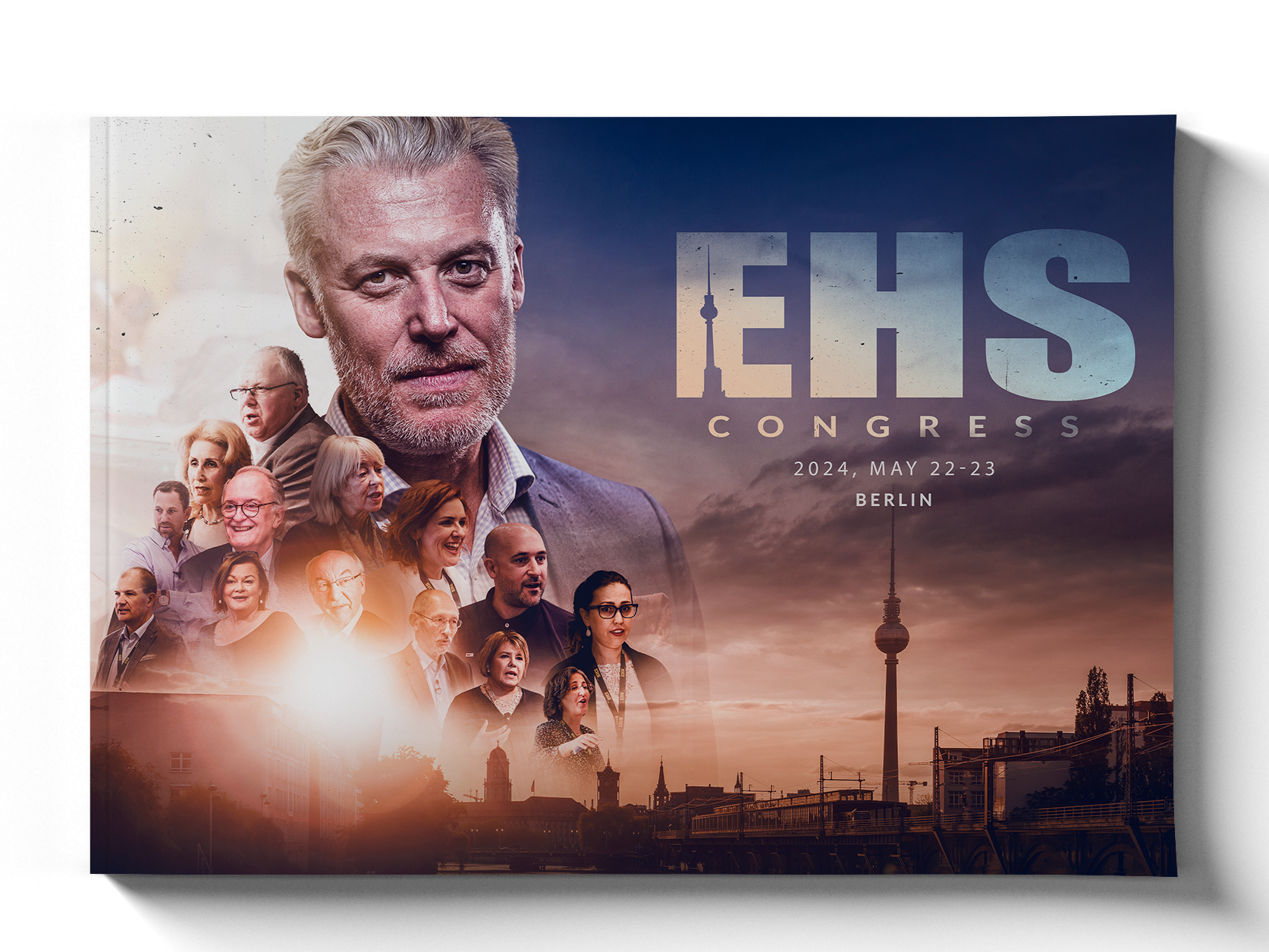 Our delegates said
Incredible crowd at EHS in Berlin.
280 registered!! If you are here, stop by and say hello. Otherwise come and join the livestream. 600 active watchers so far!!
Paul Tours
Principal Solutions Consultant at Wolters Kluwer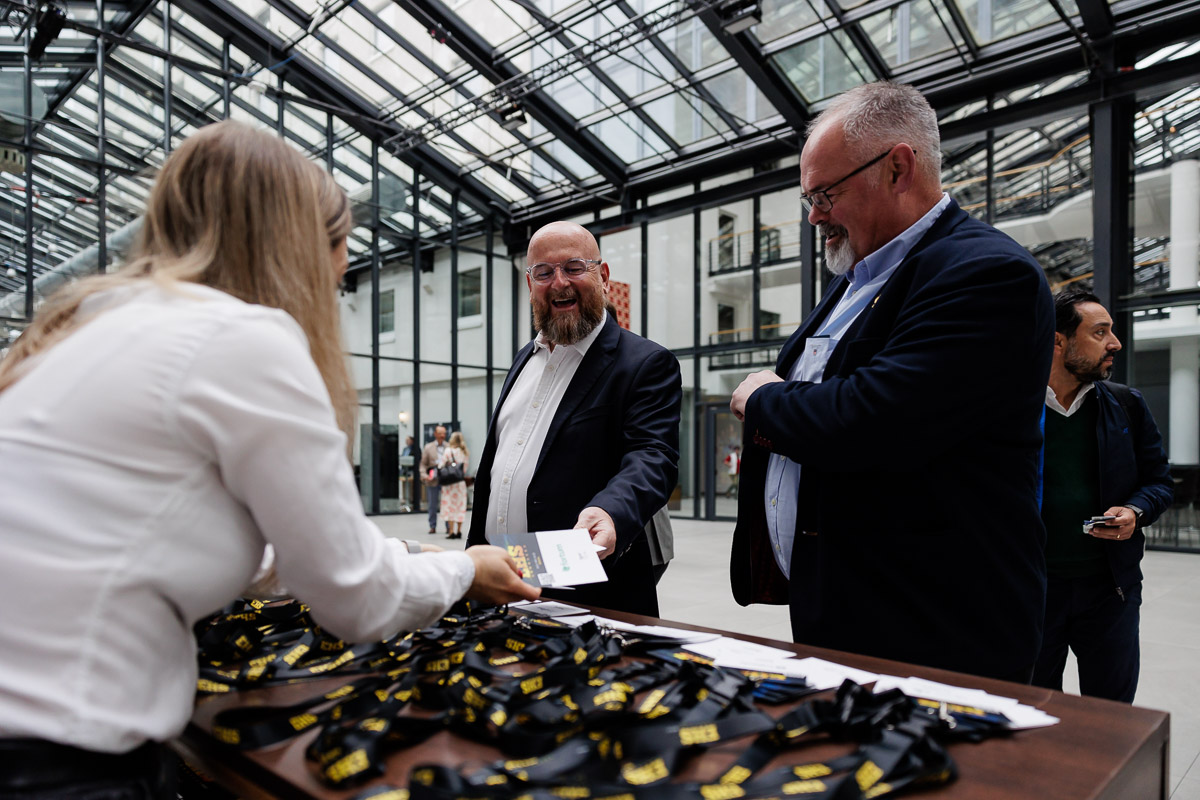 Our delegates said
Special congratulations to Dr. Andrew Sharman who facilitated the congress with energy, passion and fun and Áron Tőzsér who orchestrated the congress behind the scenes. Looking forward to the next edition in 2024!
Nicolas Poulain
Head of HSE at Sanofi
Our delegates said
I had the pleasure to attend the 2023 EHS Congress in Berlin last week. With 39 countries represented and 275 attendees in the end, this was a tremendous opportunity to share and discuss with great EHS leaders. Can't wait for next year!
Véronique Zerrouki
Health Safety Environment Vice President at Safran
Our delegates said
Wow, that was a blast at #EHSC 2023 in Berlin. 2 days packed with sharing, learning, networking with this great community of like-minded people, taking care of Safety Health Environment and Wellbeing.
Gunnar Henschel
Vice President Global Safety Health Environment at All4Labels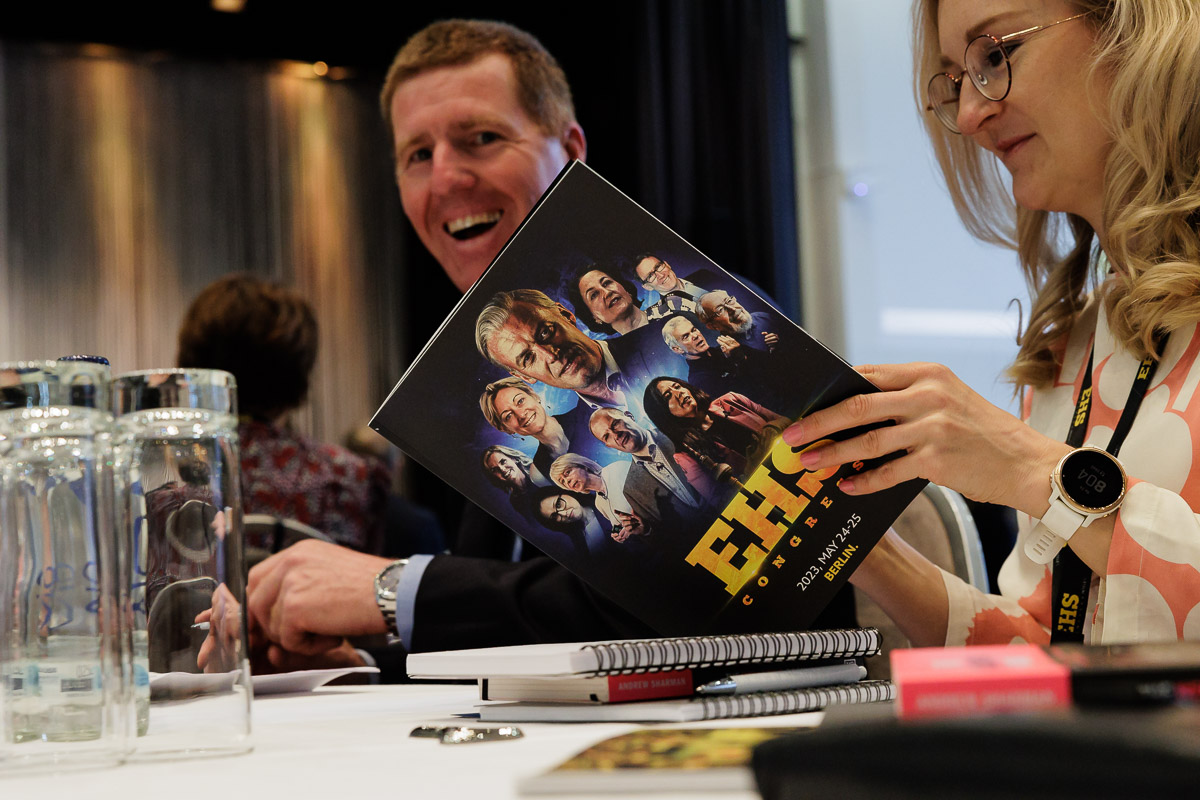 Our delegates said
Great sharing and quality time at the EHS Congress - certainly one of the most lively HSE event in Europe.
Davide Scotti
Head of HSE culture at Saipem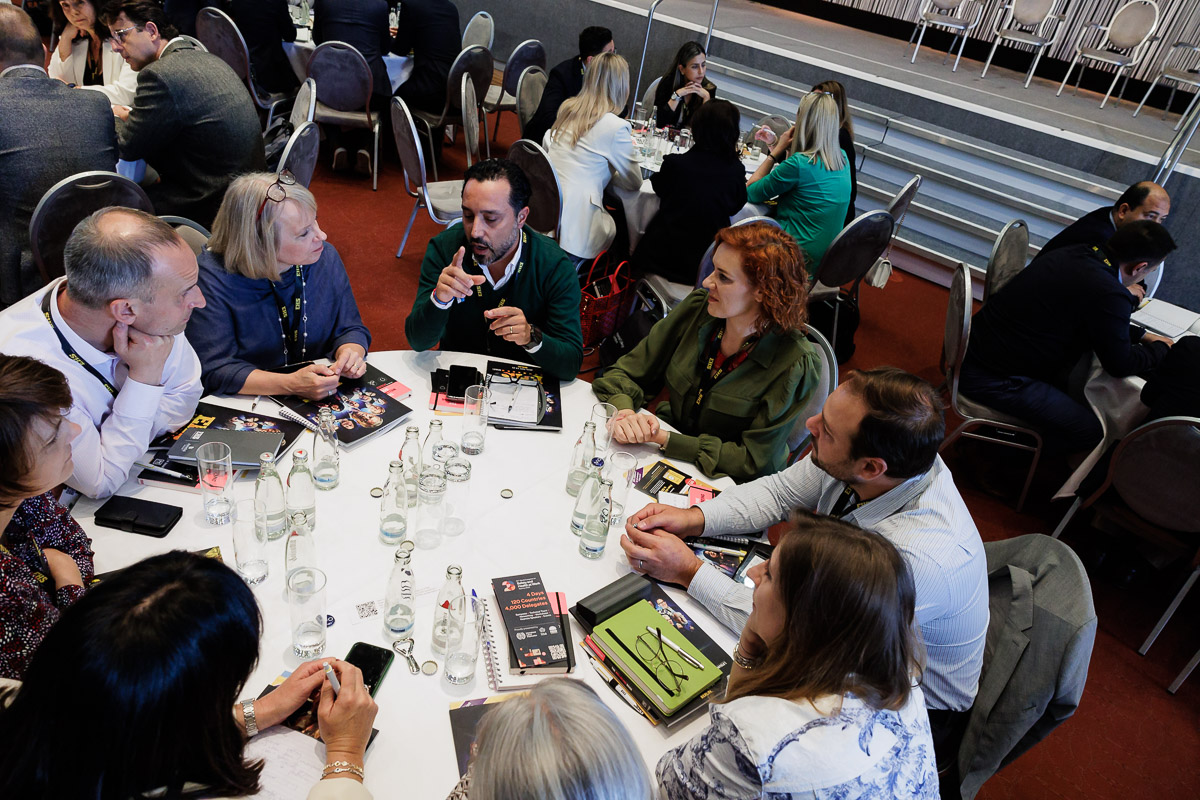 Our delegates said
I had the pleasure to attend this year's EHS Congress at Berlin last week! What an amazing 2 day we had!
Susana Teixeira da Cunha
Corporate H&S Manager at Sonae Arauco
Don't miss out! Secure your spot now at the EHS Congress 2024
Register Now
Workshop highlights
Moving from blaming to learning by seeing what lies beneath
Diane Chadwick-Jones
former Director of Human Performance at bp
Breaking the Incident Cycle
Claus Rose
Vice President EHS Renewable, GE
Could we bring innovation into our safety learning processes?
Juliana Bley
TEDxSpeaker | Author of "Safe Behavior" | Creator of SafetyLAB
Download Full Agenda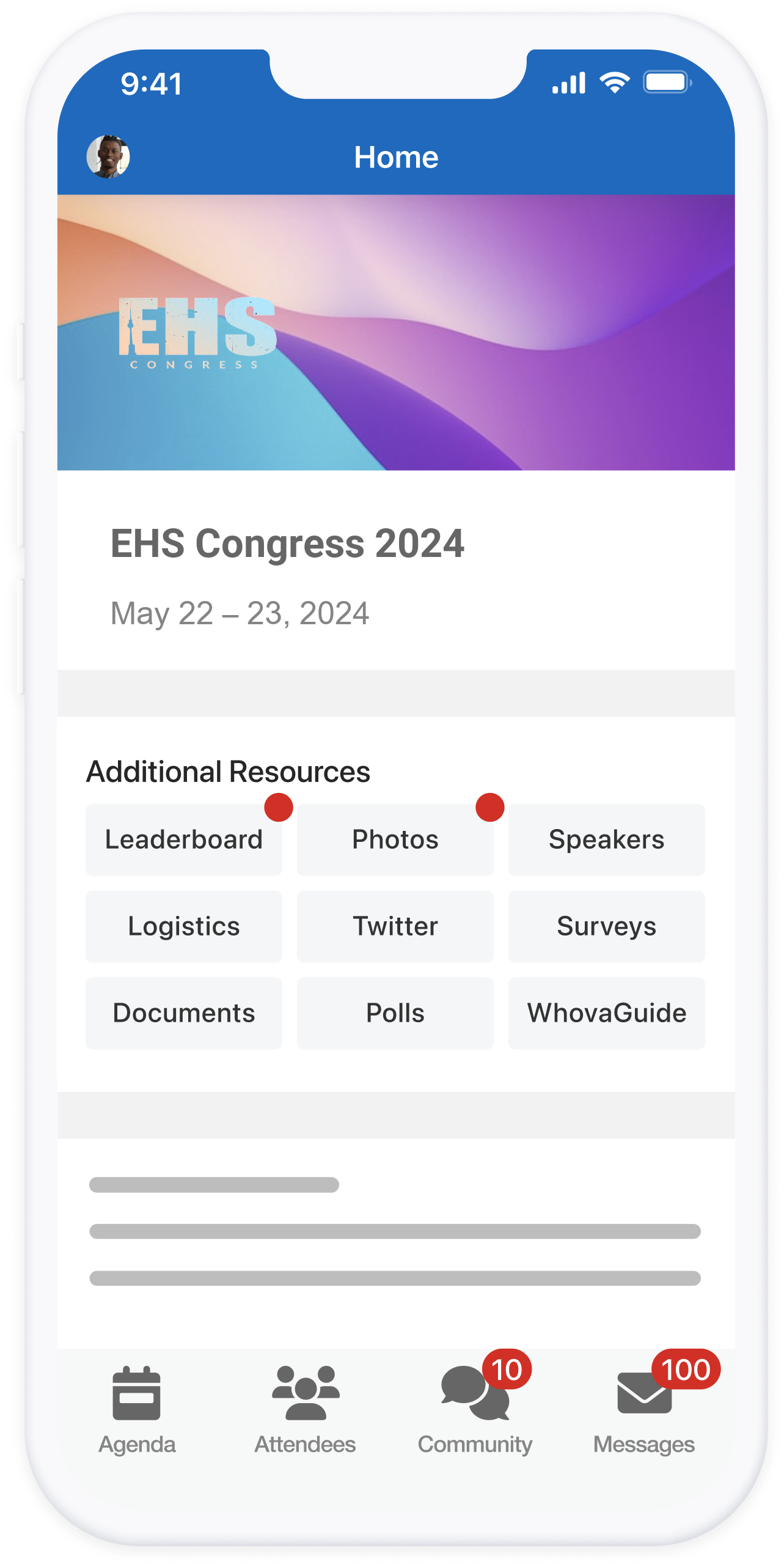 Join us on our official event app!
Stay engaged with interactive features like live polls during speaker sessions, embedded Q&A for direct interaction, and a unique gamified approach to enhance your participation.
Connect effortlessly through personalized 1-on-1 networking, explore a showcase of exhibitors, and enjoy a hassle-free way to make the most out of the event through Whova at the 2024 EHS Congress.
Download
2024 Partners

You'll fall in love
with Berlin
Get ready for a jaw-dropping welcome reception at the TV Tower Berlin, where participants are treated to an unforgettable evening of pure indulgence and breathtaking views on Day 1 night's dinner of the 2024 EHS Congress.
Layout Plan
Layout
Protex AI
Enhesa
Intelex
Psychology Applied
BB&A
Available
Available
Available
Available
Available
Available
Available
Cedep
Available
Sphera
Domeba
RiskFluent
PPWD
ERM
Latest LinkedIn posts